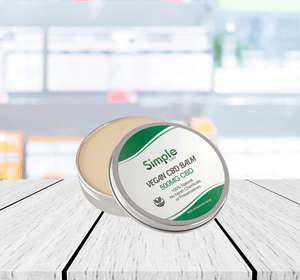 VEGAN CBD skin balm 500mg
销售价格 价格 £19.99 常规价格 £36.99 单价 / 单价
VEGAN CBD skin balm 500mg
Our Vegan CBD skin balm holds the key to not just relieving aches, pains and inflammation but also helping with many skin conditions.
By applying this balm on a sore spot you are essentially reducing inflammation and reducing pain.
Ingredients:
candelila wax, virgin coconut oil, avocado oil, vitamin E, broad spectrum CBD isolate.
DISCLAIMER:
Products sold on this site are a food supplement only.They are not intended to diagnose,or prevent any disease. We recommend you seek medical advice from a medical professional before consuming products.
"All products supplied by us contain less than 0.01% THC to meet UK regulations"
Simple-CBD Joyces Farm Trading Ltd, Joyces Farm, Southminster Road, Mayland, Essex, CM3 6EB, United Kingdom