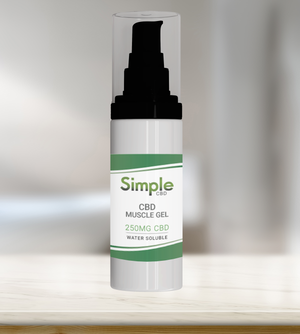 CBD Muscle Gel ROLL ON
销售价格 价格 £19.99 常规价格 £29.99 单价 / 单价
CBD Muscle Cream Infused with 250mg premium quality Full Spectrum CBD.
Use on painful joints and aching muscles. Offers a soothing relief after a work out or a long tiresome day.
Coupled with our epsom bath salts  this makes for ultimate in recovery and pain relief
Apply a small amount on to the affected area and massage in to your skin to soothe aching muscles and joints. Repeat as necessary.
Keep in the fridge for an even better relief on aches and pains
For external use only. Do not apply to open wounds or sensitive skin and avoid contact with eyes.
(picture for illustration)
Simple-CBD Joyces Farm Trading Ltd, Joyces Farm, Southminster Road, Mayland, Essex, CM3 6EB, United Kingdom